Episodes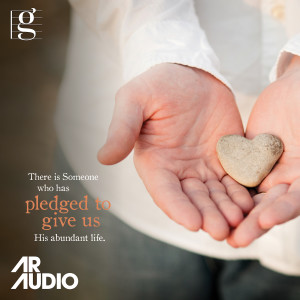 Thursday Apr 07, 2022
Thursday Apr 07, 2022
In every life, a moment breaks when we confront our poverty. We've spent our last ideas: we've used up all goodwill. We found that hope was stolen by the accidents of time and chance.
And so we turn to self-help books, to watermelon diets, to exercise extremes that promise to renew our bodies and our minds. We chase the grand illusion that we can mend what's broken in us by learning business confidence, or losing 30 pounds in 30 days, or watching soothing videos before we sleep at night. Somewhere—out there—must be a fix for all that's draining us.
And we are then both wrong and right. There is no secret skill in us that will revive our hope—not wealth, or sleek physique, or social capital. But there is Someone who has pledged to give us His abundant life—where shame and doubting are no more. Jesus says, "My grace is sufficient for you, for My strength is made perfect in weakness" (2 Cor 12:9).
"You know the generous grace of our Lord Jesus Christ. Though He was rich, yet for your sakes He became poor, so that by His poverty He could make you rich" (2 Cor 8:9).
Receive the grace that gifts you Christ's abundant joy.
And stay in it. -Bill Knott